Ivan Abramovitch Morozov  (1871-1921)
Ivan Abramovich Morozov was born on November 27, 1871 in Moscow in one of the most famous merchant dynasties of Russia, second son of Abram Abramovich Morozov and his wife, Varvara Alexeïevna Morozova, born Khloudova.
The founder of the famous Morozov dynasty was Savva Premier (1770-1860). Serf of counts Rioumine, he became later the merchant Savva Morozov of the first guild of Bogorodsk, and opened a workshop in his native village Zouev in the Bogorodsk region production of silk lace. The laces were woven on a single loom, then transported over a hundred versts (old Russian distance measure equivalent to 1067 meters) in Moscow by Savva Vassilievitch himself. From year to year, this skillful peasant was expanding his business. However, he needed twenty-three to save the sum,considerable for the time, seventeen thousand rubles to be able to free all its great family in 1825.
The five sons of the former serf de Rioumine (of which started in fact the four branches of the famous business from their father at the end of the 19th century) had all inherited the spirit of their father's business. This gene had to be so powerful that each brother separately (and the five together) created the Morozov clan of the national textile industry.
Timoféi Savvitch became the owner of the Nikolsk, Elisei and Vikoula the one from Orekhovo-Zouev, the factories of Bogorodsk-Gloukhovsk belonged to Zakhar. As forAbram, he owned those of Tver. In a new partition of Morozov property, in fact the fourth, the cotton mills of Tver (town which was the first to be crossed by the line of Nicolas' railway connecting the two Russian capitals) fell in 1872 to the brothers Abram and David Abramovitch.
Main entrance of the Morozov Factories in Tver 1900
David and Abram Abramovitch Morozov
It was Abram Abramovitch Morozov who actually became the director of the "Company ofFactories of Tver "created by the two brothers. As was the case with all Morozovs and that without exception, the business went big. State-of-the-art weaving equipment were ordered from England and Sweden and foreign specialists were called in. Theirown dyers and other auxiliary equipment transformed the Morozov factories into a perfectly oiled mechanism that transformed cotton and raw silk into fabrics for alltastes and all budgets.
For these successful entrepreneurs a successful marriage was serious business. In this world merchants, young men "to marry" having good but not being well known, had a clear inclination to choose their future wifes among those bearing a name. In marrying Varvara Khloudov, Abram Morozov had chosen a good party which related him to the family of Khludov manufactures with which the Abramovichs were already in close relatives.
From this union were born 3 boys, Mikhaïl Abramovitch (1870-1903), Ivan Abramovitch(1871-1921) and Arsenï (1874-1908).
The managers of the Tver Factory 1915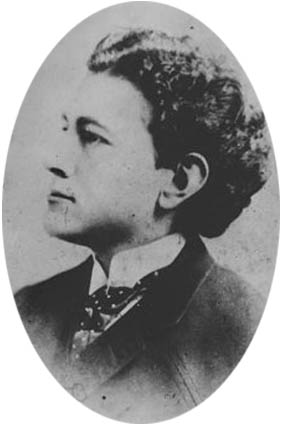 At the age of 21, Moscow University student Mikhail Abramovich Morozov becomes
the legal heir to his father's millions. That same year, Ivan Abramovich leaves for Zurich and enters the chemistry faculty of the École Polytechnique Supérieure. It should be noted that at this times such knowledge was particularly valued in the textile industry; Savva Morozov was also a chemist by training. In Switzerland, while studying assiduously, Ivan passionate about art: he draws with architecture students and, on Sundays, outdoors to paint in oil landscapes.
In 1898, at the age of twenty-four, Ivan Abramovich Morozov, graduate specialist, hope of his family, returns home to go directly to Tver. Where thousands of workers weave calico, indian and velvet. Where the factories of the Company of Manufactures of Tver, the famous Morozov Empire.
Young Morozov set to work actively: production increased, outlets getting bigger, the owners getting richer. Mikhail, a year older than his brother, not even want to hear about the factory. Arsénï, although having studied in England and even having done an internship on "production practices", spent her days there hunting or with his dogs. This did not prevent the brothers from regularly receiving a substantial income since they were equal shareholders in the company. Alone Ivan perfectly matched the image of the typical manufacturer created by Russian literature. It is necessary yet to say that he took on this role with great pleasure. Under an appearance full of sweetness – the painter Sergei Vinogradov nicknamed him "the veal with good eyes" – Ivan Abramovich distinguished himself in business by his rationality and sometimes even his harshness and inflexibility, especially when it came to raising workers' wages. Morozov remained completely alien to "the Slavic reverie inherent in the Russians", considering that in business, it can only be harmful.
Considered a "convinced capitalist and conservative," Ivan Morozov was more than once accused of stingy. There was an anecdote about the rich merchant loaning five rubles to his brother during a mass on condition that he returned them with interest.
It was, however, absolutely impossible to accuse Ivan Morozov of not sincerely loving the affair which he directed, it is precisely this extraordinary tenacity in the effort to achieve his goal that enabled him to find himself, at twenty-five years at the head of the company. Until his death, his mother Varvara Alekséievna remained chairman of the board of directors. Ivan, for his part, permanently occupied the post of director-administrator of the company and that until November 1917 when he transmitted the factory to the workers committee. It was during his mandat that the first strike in 1897 took place. Much more serious was the year 1899 when Ivan Abramovich was forced to leave Tver, and thencame the troubles of 1905 which culminated in the first Russian Revolution. Sergei Vinogradov remembers that after these events the owners never appeared again in the factory. The painter happened to be the involuntary witness of hoots and insults on the part of the workers: "Mikhail was already dead, as for Ivan he had grown a lot and it was this obesity which provoked coarse and repugnant curses among the workers. It was a bad time – a time of mutiny. " However, even this disrespectful attitude on the part of his own workers did not prevent Varvara Alekséievna from allocating millions to improve the daily lives of workers: "It was an entire city on the outskirts of Tver. Nearly twenty thousand workers lived there. The layout of the small working-class town was astonishing. A huge theater had been built which could hold several thousand spectators, reading rooms, a library, beautiful model apartments for the workers "
However, neither the unrest nor the political upheavals prevented the company from doubling its capital, which Morozov managed to do in less than ten years. He even managed to triple his father's capital the day before the 1917 revolution.
Having spent almost five years in a row in this provincial town of Tver, the energetic Morozov obviously wanted to escape. The young man preferred merry companies, followed fashion, liked to eat well: obesity was a family evil, Youri Bakrouchine called it "the big pink sybarite" and "the good lazy dough". In other words, Morozov loved lifeand knew how to live. It is not surprising that he sought to escape by dating women, traveling abroad and buying paintings. Curiously, this last passion will eclipse the others and become the main one.
In the life of Ivan Morozov, the Moscow period will last almost twenty years. At first he never came only from time to time and then, in 1899, after buying a house or more exactly a noble property, he moved permanently to the capital. So Morozov celebrated the coming of the new XX th century as a Moscow property owner.
Ivan Abramovitch's Palace in Moscow  (photo 1920)
The choice of an old mansion on the Pretchistenka, classic, without too much magnificence and having in his time belonged to the widow of his uncle David Abramovich, denoted a good taste and big ambitions. In addition, this house appeared to be in total opposition to the pompous palace on Smolensky Boulevard of his brother Mikhail with his state apartments decorated "in styles" and stood out even more from the Moorish palace of his brother Arséni who was so striking for its oddity.
It should be noted here that so far very little is known about the relationships between the brothers. On the other hand, all the memorialists considered it their duty to recall the despotism of their mother Varvara Alekséievna against her own sons.
In December 1901, Ivan Morozov met Eudoxie Kladovchikova (1885-1959), a young artist who performed at the "Iar" restaurant. From this relationship a daughter, Eudoxie Ivanovna, was born on July 24, 1903. The marriage did not take place until 4 years later, on July 27, 1907.
 Pretchistenka street  (photo early 1900)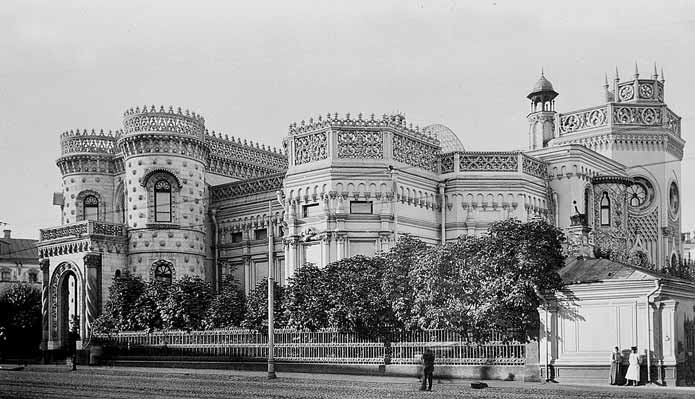 Arsenï Abramovitch Morozov's Palace
Main facade of Ivan Morozov's Palace

Restaurant "Iar", Moscow, early 1900
Eudoxie Sergeyevna Kladovchikova
Born February 10, 1885 in Rostov on the Don. She died at her home, 1 Bugeaud roundabout in Paris 16th on March 4, 1959. She was buried in the Russian Orthodox cemetery of Sainte Geneviève des Bois.
"Portrait of Eudoxie Morozov" by Valentin Serov, 1908.
Currently exhibited at the Tretyakov Gallery.
Eudoxie Ivanovna Morozov
Only daughter of Ivan and Eudoxie Morozov.
Born July 24, 1903 in Moscow. She died at her home 3 rue Franklin Paris 16éme on December 27, 1974. We have no information on her place of burial.
She married Serge Konowaloff on January 20, 1922. From this union was born an only child, Ivan (dit "Jean") Konowaloff December 10, 1922. Their divorce will be pronounced on November 15, 1937.
She marries in second marriage Mr. Kasaichvili on May 1, 1942. Their divorce will be pronounced on November 16, 1948. No child will be born from this union. She marries Charles Lesca in third marriage on September 28, 1953. No child will be born from this union.
Ivan Morozov begins purchasing paintings after moving to Moscow.
He first undertook to collect the paintings of Russian painters but went each year to Paris in search of masterpieces. He quickly became a regular at modern art galleries(Vollard, Bernheim-Jeune, Durand-Ruel …) and exhibitions (Salon d'Automne …). In 1903 he buys from Durand-Ruel its first foreign artist Sisley "Gelée à Louveciennes" (oil on canvas from 1873, today at the Pushkin Museum in Moscow).
It seems that the example of his older brother Mikhail, also a collector, was contagious.
"On the road to the Trinity" by Constantin Fédorovitch Iouon
Oil on canvas 53 x 107
Trétiakov Gallery

"Frosty morning in Louveciennes" by Alfred Sisley
Oil on canvas 46 x 61
Pushkin Museum

In his purchases of paintings, and unlike Serguei Chtchoukine, another great Russian collector and patron, Ivan was always careful and strict, fearing the extremes, anything that was unstable or in the making. He never evaded the advice of painters Muscovites as famous as Valentin Serov, Constantin Korovine and Sergei Vinogradov, who had been the main advisor to his brother Mikhail, who died prematurely in 1903. The works of these painters were also part of the Morozov collection, where the works living Russian artists held a far from negligible place.
If landscapes dominate in the Morozov collection, it's because he had a predilection for this genre, from a part, of his advisers, landscape painters and, on the other, lessons that, in his youth, he had taken with his older brother near Constantin Korovine. Subsequently studying at the Zurich Polytechnic, Ivan Morozov continued to paint with oils
"Rainbow" by  Constantin Andréïevitch Somov
Ivan Morozov never sought to attract the attention of the press and thecritical. He was reluctant to exhibit his collection.
However, the reputation of the collector Morozov had soon crossed borders. He made a name for himself in 1906, when he lent his Russian paintings to Serge Diaghilev for the exhibition "two centuries of Russian art" which he had organized at the Salon d'Automne in Paris. This earned Morozov from being elected an honorary member of the Salon and decorated with the Legion of Honor. Since that time, more than thirty paintings made their entry every year on rue Pretchistenka
"Portrait of Vollard" by Pablo Picasso
Oil on canvas 93 x66
Pushkin Museum

Ivan Morozov, whom Vollard called "the Russian who does not trade", was a welcome client in Parisian galleries, auctions and exhibitions of all kinds. We know he could afford to spend 200,000 to 300,000 francs a year on paintings, a sum that was within the reach of few museums in Europe (for example, he bought from Durand-Ruel for a quarter million francs for paintings).
Ivan Morozov was anxious to show the main stages of contemporary art and represent each painter in the most complete way.
He approached in the same spirit, in 1905, the installation of a gallery of painting in his hotel particular, the main building of an estate dating from the 1840s. At his request, the architect Lev Kékouchev gave the row of rooms on the first floor a strict aspect of museum, removing all moldings and lining the walls with a gray and neutral fabric. A glass roof had been installed there, through which the daylight entered as in museums worthy of the name.
Proof of purchase by Ambroise Vollard
Proof of purchase by the Gallery Druet
Proof of purchase by the gallery Bernheim Jeune
Conceiving his collection as a collection of "works and not names", Morozov could wait for years for the painting intended to represent this or that painter. Morozov owned fifty canvases of impressionists, including Monet, Renoir, Pissaro and Degas. The next generation was mainly represented by Van Gogh, Cézanne and Gauguin the works of the latter having entered rue Pretchistenka after the painter's retrospective at the Salon of Autumn of 1906. Morozov's favorite work was the still life "Peaches and Pears" by Cézanne. In 1907 Ivan Morozov commissioned Maurice Denis to decorate the wall for the concert hall of his hotel; these five panels of "the history of Psyche" painted for Morozov were exhibited at the 1908 Fall Salon
Later it was to Pierre Bonnard that Morozov commissioned the triptych "Mediterranean" for the main staircase of his hotel.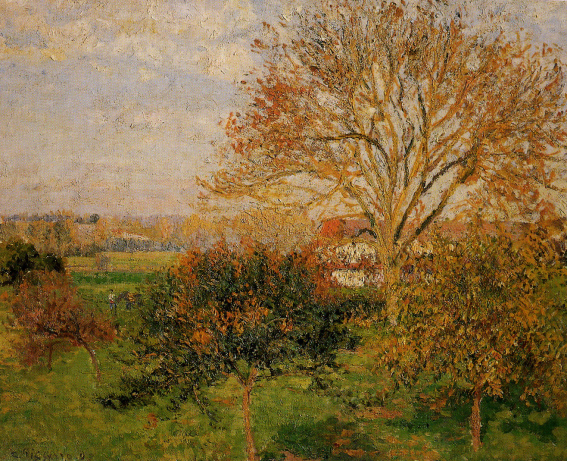 "Corner of garden in Montgeron"  by Claude Monet
Oil on canvas 175 x 194
Hermitage Museum

"Child with a whip"  by Auguste Renoir
Oil on canvas  105 x 75
Hermitage Museum

"Autumn morning in Eragny" by Camille Pissaro
Oil on canvas 54 x 65
Pushkin Museum

The Morozov Hotel will receive visits from Maurice Denis and then in 1911 from Henri Matisse. This last evoked Ivan Morozov saying: "Morozov, a Russian colossus, owned a factory employing more than 3000 workers and was married to a dancer ".
In 1918 Ivan Morozov had acquired close to 200 paintings from foreign impressionists.
"Cézanne" hall, in 1920, the former Morozov Palace has become the "Second of Modern Western Art". However, nothing has been changed, from the place of the canvas to the carpet on the floor.

Events took such a turn in Soviet Russia that by 1918 the ancient owners had only the recourse to flee to save their lives.
Ivan Morozov's collection was nationalized by decree of Lenin on December 19, 1918. The Morozov house on Pretchistenka Street and the collection it houses become "Second Museum of Modern Western Art ".
For a few months, Ivan Morozov will be assistant curator of his own collection (task which consisted in guiding the visitors in the rooms).
"Van Gogh" hall, 1920, Second Museum of Modern Western Art
(former Morozov Palace)
It was in the spring of 1919 that he left Russia permanently and never returned. He will settle in Paris at the Majestic hotel then 4 square Thiers.
He died in Carlsbad where he stayed for a cure, July 22, 1921 without having seen his collection.
His remains were to be repatriated to France, but he was finally buried in Carlsbad.
Grand Hotel Pupp in Carlsbad, 1900
Obituary of the parisian newspaper "Obchee Delo"
In 1922, the two museums (that of Shchukin and that of Morozov) are united in one entity "State Museum of Modern Western Art" and grouped in the Morozov Palace in 1928. Between 1930 and 1934 some of the works were transferred to the Hermitage Museum in Leningrad. Two paintings by Morozov ("Madame Cézanne in the greenhouse" by Cézanne and "Café de nuit" by Van Gogh) are sold to an American gallery as part of the works sale campaign Russian museums for currency.
During the Second World War, the museum collections were evacuated to Novosibirsk, a painful journey that could not fail to leave traces on the masterpieces. Then, back in Moscow, the paintings stayed in their boxes for a long time. We were approaching 1948, most tragic year for Soviet art and culture, which saw the start of the struggle against "Cosmopolitanism" and all manifestations of formalism. Categories where were relegated all the trends of modern painting since impressionism.
It was only by the happiest of chances that the project of the Museums Department of the Committee for Artistic Affairs: scatter the paintings in the provincial museums, even destroy some, and keep in the capital's museums only the best works (as they see fit).
In 1948 following the closure of the museum (which has been since 1941), the paintings are arbitrarily divided between the Leningrad Hermitage Museums and the Pushkin Museum in Moscow.
In 1933, the Soviet government, in need of foreign exchange, sold a certain number of tables of which the "Night cafe" of Van Gogh and "Madame Cézanne in the greenhouse" of Cezanne coming from the Morozov collection.
These 2 paintings were purchased by the American collector Stephen Clark through two galleries: the Knoedler Gallery in New York and the Matthiesen gallery in Berlin.
Clark decided to bequeath the works to Yale University and the Metropolitan Museum, which took possession of him on his death in 1961.
"Night cafe" by Vincent Van Gogh (1888)
Oil on canvas  72,4 x 92,1
Yale University Gallery

The collections of Shchukin and Morozov remained invisible for a long time. We had to wait for the major exhibitions of French paintings, in Moscow in 1955 and in Leningrad in 1956, for that part of the paintings be shown permanently. In the mid-sixties, we could finally see almost all the collections, although without mention of the former owners to whom Russia had to own these gems of modern art.